Heading to Miami for Art Basel? Here's a briefing on some of our top artists to brush up on, just in case you need a little water cooler conversation for the after party.
A: Andy Warhol
You would be an asshole not to know Andy Warhol. Andy Warhol was an American artist who led the pop art movement. His works explore the relationship between artistic expression, celebrity culture, and advertisement that flourished by the 1960s. His subjects included household icons, from Campbell's soup cans to Marilyn Monroe.

B-Jean-Michel Basquiat
Basquiat is a graffiti prodigy that rose to the art scene in the late 1970's New York.  His signature painting style included obsessive scribbling, elusive symbols and diagrams, and mask-and-skull imagery.
C-Alexander Calder
Alexander Calder was an American sculptor known as the originator of the mobile, a type of moving sculpture made with delicately balanced or suspended shapes that move in response to touch or air currents.
D-David Hockney
David Hockney is an English painter, printmaker, photographer and stage designer. Although known for versatility in his range of work, some of his most recognized paintings are of the mid-century, pastel toned scenes akin to Los Angeles life.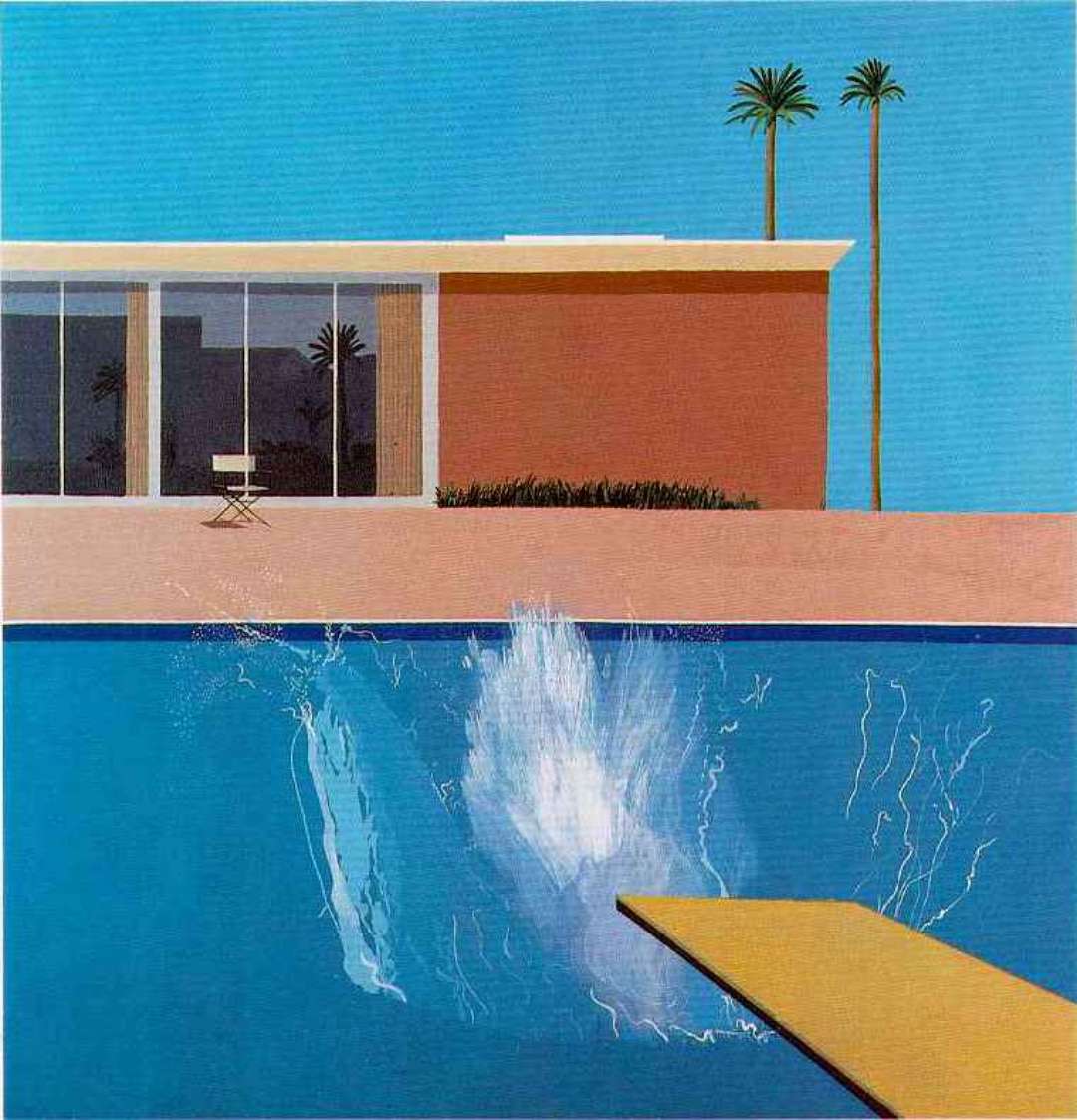 E-Ed Ruscha
Ed Ruscha is an American artist associated with the pop art movement. He has worked in the media of painting, printmaking, drawing, photography, and film. Ruscha was known for the words and images drawn from vernacular culture that informs his work.
F – Franz Kline
Franz Kline was an American painter born in Pennsylvania. He is mainly associated with the Abstract Expressionist movement of the 1940s and 1950s. known for his large black-and-white paintings that treat the medium of oil with a calligraphic freedom, influenced by his acquaintance with Willem de Kooning.
G-Gerard Richter
Gerhard Richter is a German visual artist and one of the pioneers of the New European Painting that emerged in the second half of the twentieth century.
H-Keith Haring
Keith Haring was an American artist and social activist whose work responded to the New York City street culture of the 1980s by expressing concepts of birth, death, sexuality, and war.
I- R0bert Indiana
Robert Indiana, is an American artist associated with the pop art movement. His "LOVE" print, first created for the Museum of Modern Art's Christmas card in 1965, was the basis for the widely distributed 1973 United States Postal Service"LOVE" stamp.
J-James Turrel
James Turrell is an American artist primarily concerned with light and space. He is one of the most relevant artists at the moment, especially after it appeared that Drake's Hotline Bling was filmed in his style of space as an homage.
K-Jeff Koons
Jeffrey "Jeff" Koons is an American artist known for his reproductions of banal objects—such as balloon animals produced in stainless steel with mirror-finish surfaces. He lives and works in both New York City and his hometown of York, Pennsylvania.
L-Roy Lichtenstein
Roy Fox Lichtenstein was an American pop artist. During the 1960s, along with Andy Warhol, Jasper Johns, and James Rosenquist among others, he became a leading figure in the new art movement.
M-Piet Mondrian
Pieter Cornelis "Piet" Mondriaan, after 1906 Mondrian, was a Dutch painter. He was a contributor to the De Stijl art movement and group, which was founded by Theo van Doesburg. He evolved a non-representational form which he termed neoplasticism.
N-Ernesto Neto
Ernesto Saboia de Albuquerque Neto is a contemporary visual artist.
O – Albert Oehlen
Albert Oehlen is a contemporary German artist. Oehlen lives and works in Bühler and Segovia.
P-Paul Jackson Pollock
Paul Jackson Pollock, known professionally as Jackson Pollock, was an influential American painter and a major figure in the abstract expressionist movement. He was well known for his unique style of drip painting.
Q – Nan Qi
Nan has developed a technique of controlling the spread of ink that is based on traditional Chinese techniques of shui-mo, or inkwash painting. His works are famously composed of meticulously spaced ink dots, some of which are carefully diluted with water.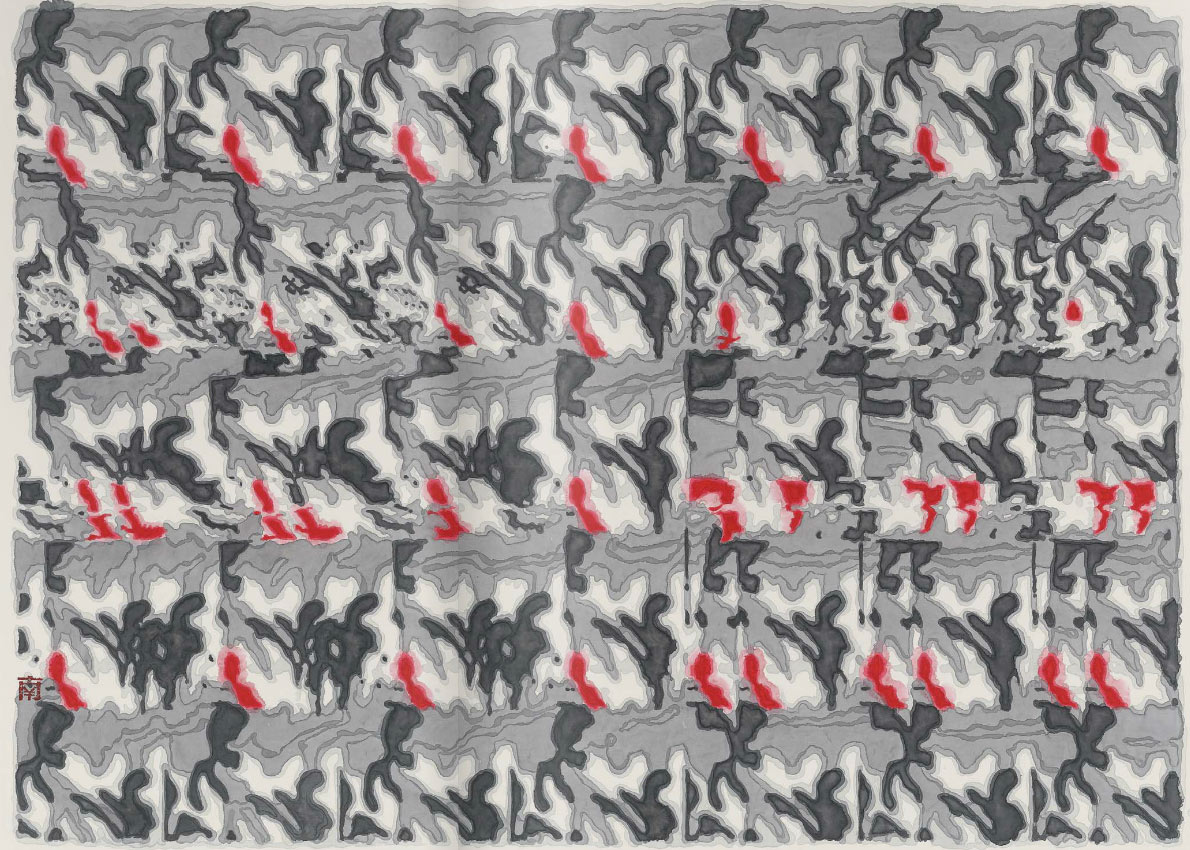 R-Mark Rothko
Mark Rothko, born Markus Yakovlevich Rotkovich, was an American painter of Russian Jewish descent. Although Rothko himself refused to adhere to any art movement, he is generally identified as an Abstract Expressionist.
S-Richard Serra
Richard Serra is an American minimalist sculptor and video artist known for working with large-scale assemblies of sheet metal. Serra was involved in the Process Art Movement.
T-Tracey Emin
Tracey Emin, CBE, RA is an English artist known for her autobiographical and confessional artwork. Emin produces work in a variety of media including drawing, painting, sculpture, film, photography, neon text and sewn appliqué.
U-Urs Fischer
Urs Fischer is a Swiss-born neo-Dada sculptor living in New York. His installation, Small Rain, was one of my favorite installations at last year's Art Basel.
V-Victor Vasarely
Victor Vasarely, was a Hungarian–French artist, who is widely accepted as a "grandfather" and leader of the short-lived op art movement.
W-Ai Wei Wei
Ai Weiwei is a Chinese Contemporary artist and activist. Ai collaborated with Swiss architects Herzog & de Meuron as the artistic consultant on the Beijing National Stadium for the 2008 Olympics.
X – Liu Xiadong
Liu Xiaodong is a contemporary Chinese artist.
Y-Yves Klein
Yves Klein was a French artist considered an important figure in post-war European art. He is the leading member of the French artistic movement of Nouveau réalisme founded in 1960 by art critic Pierre Restany.
Z- Andrea Zittel
Andrea Zittel is an American sculptor, installation artist, and Social Practice artist